Step into Elegance: Discover Our New Showroom Floors at StoneX USA!
Experience a touch of sophistication as you enter the world of StoneX USA. We are thrilled to unveil our stunning new floors in the main entrance and offices of our showroom. Get ready to be captivated by the allure of fine craftsmanship and the promise of exciting additions to come.
Elevating the Showroom Experience
At StoneX USA, our commitment to excellence extends beyond our exceptional stone offerings. We're delighted to announce the completion of our brand-new showroom floors, designed to create a memorable first impression and set the stage for the exceptional products we offer.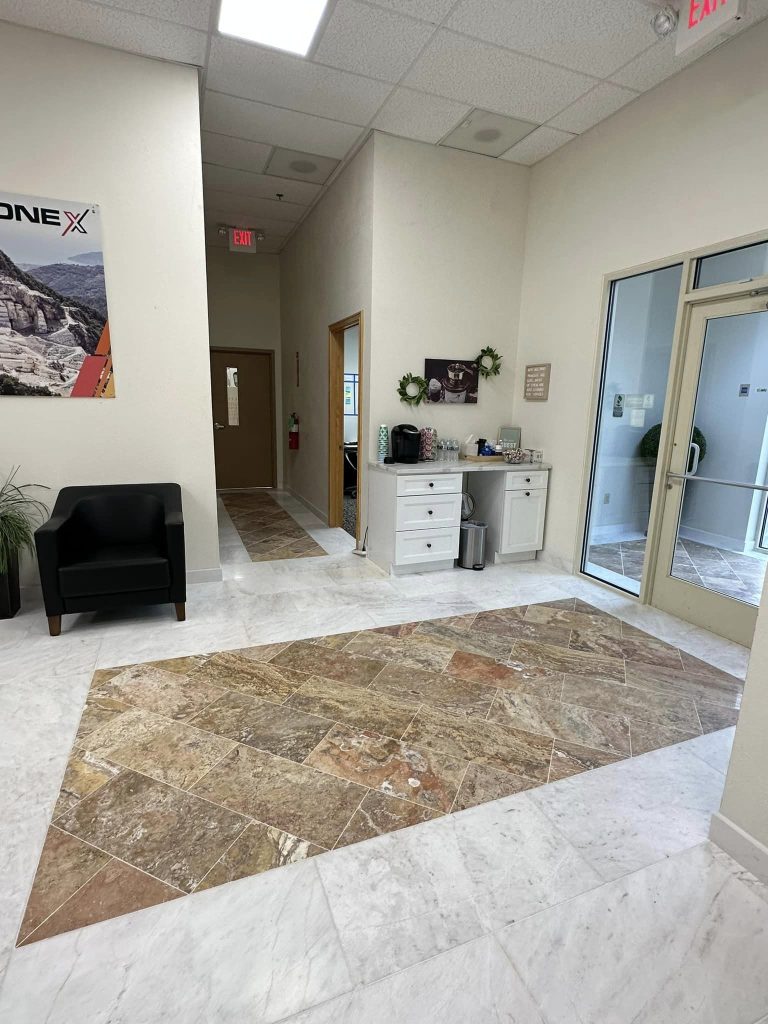 The New Showroom Floors
Stepping into our showroom, you'll be greeted by a sense of elegance that harmoniously merges style and functionality. Our newly laid floors are a testament to meticulous attention to detail, offering a seamless blend of aesthetics and practicality.
A Glimpse of What's to Come
As we continue to evolve and innovate, we're excited to share that more captivating additions are in store for our showroom. These upcoming enhancements are designed to elevate your experience and provide you with a richer selection of inspiration for your design projects.
Stop by and Experience the Difference
If you haven't had the chance to explore our showroom lately, now is the perfect time to do so. Whether you're a returning customer or a new visitor, we invite you to be part of our journey. Our doors are open, and we're eager to welcome you with a warm smile and a showcase of elegance.
Your Voice Matters: Share Your Thoughts
At StoneX USA, your opinion matters to us. We encourage you to stop by, say hello, and explore our new showroom floors. Your feedback is invaluable in helping us continue to enhance and refine your showroom experience. We're eager to hear your thoughts and suggestions.
Stay Connected with StoneX USA:
To stay updated on our latest showroom developments, as well as our exquisite collection of stones and design inspirations, visit our website at stonexusa.com. We're dedicated to providing you with the highest quality products and an unforgettable shopping experience.
Step into a world of elegance and inspiration with StoneX USA's new showroom floors. Join us in celebrating the beauty of craftsmanship and design as we invite you to be part of our journey. Whether you're seeking the perfect stone for your project or simply looking for a source of inspiration, our showroom is here to welcome you with open arms.
Hashtags: #stonexusa #stonesupplier #showroomflooring #eleganceinmotion #designinspiration #craftedbeauty #elevateyourexperience #stoneexpertise
---