Discover the Latest StoneX USA's New Arrivals in Granite and Quartzite
Welcome to StoneX USA, your premier destination for exquisite natural stone countertops. We are excited to announce our latest arrivals, featuring a stunning range of granite and quartzite options. Whether you're renovating your kitchen, bathroom, or seeking to enhance your living space with natural stone, our new arrivals will surely capture your attention. In this blog post, we will introduce the unique characteristics and design potential of each stone. Stay tuned for upcoming releases and visit stonexusa.com to explore our extensive collection.
Bianco Supreme Leathered 3cm Quartzite (Diamond White):
Description: Experience the timeless elegance of Bianco Supreme quartzite, featuring a cream base with subtle yet consistent veining. This 3cm slab showcases a leathered finish, providing a raw and organic appeal to any space.
Design Inspiration: Perfect for those embracing warmer tones in their design, Bianco Supreme is ideal for kitchen countertops, bathroom vanity tops, and stone showers. Its versatile nature allows it to seamlessly integrate into various interior styles.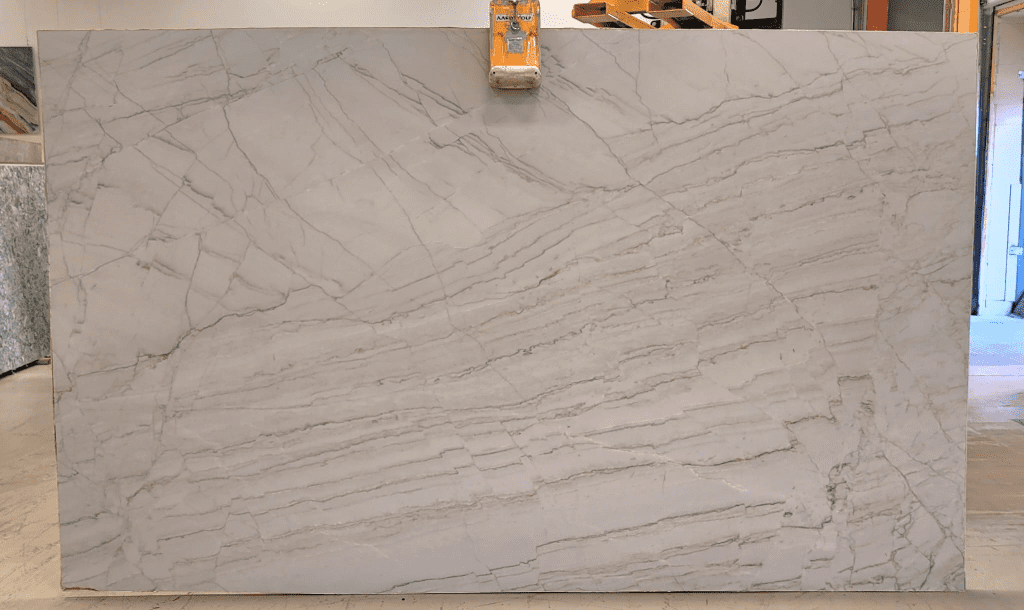 Alaska White Polished 3cm Granite:
Description: The Alaska White granite presents a stunning blend of white, gray, and beige hues, creating a mesmerizing pattern. This polished 3cm slab adds a touch of sophistication and elegance to any room.
Design Inspiration: Use Alaska White granite to transform your kitchen into a culinary haven. Its beauty extends to fireplace surrounds, accent walls, and other focal points, elevating the aesthetic appeal of your home.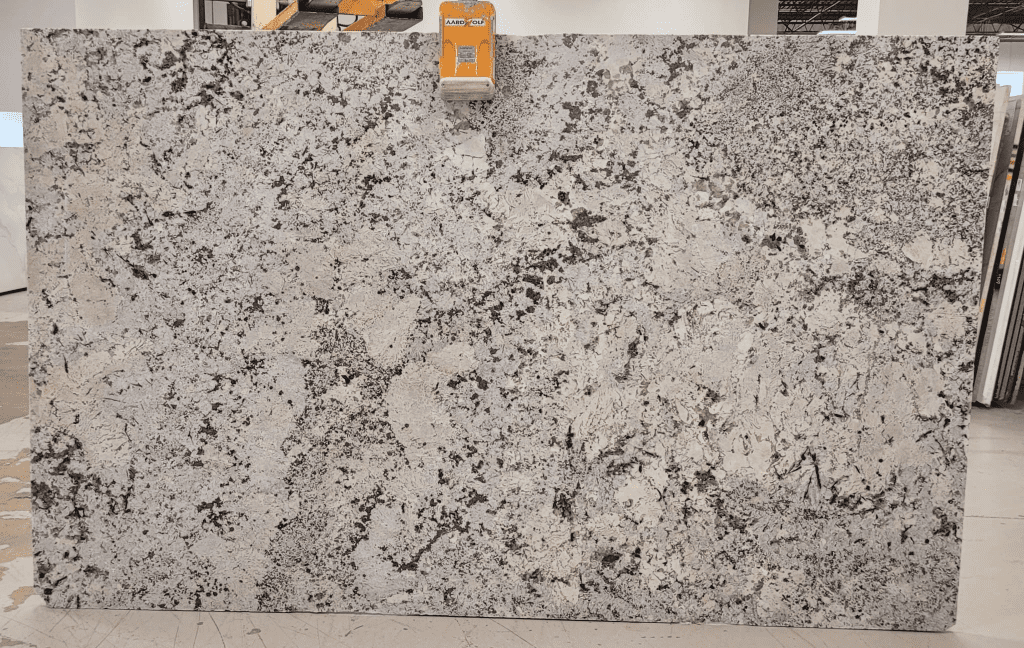 Blue Nile Polished 3cm Granite (2 different bundles):
Description: Blue Nile granite features a captivating blend of blue, gray, and black tones, reminiscent of flowing water. With two different bundles available, you can select the variation that best complements your design vision.
Design Inspiration: Bring a touch of luxury to your kitchen by incorporating Blue Nile granite countertops. Its unique patterns and coloration make it a versatile choice for contemporary and traditional designs alike.
Lennon Polished 3cm Granite:
Description: Lennon granite exudes natural beauty with its mix of light and dark gray tones, complemented by intricate veining. This polished 3cm granite adds a touch of elegance to any space.
Design Inspiration: Create a statement piece in your bathroom with Lennon granite vanity tops. Its neutral palette and captivating veining make it a perfect choice for creating a serene and luxurious atmosphere.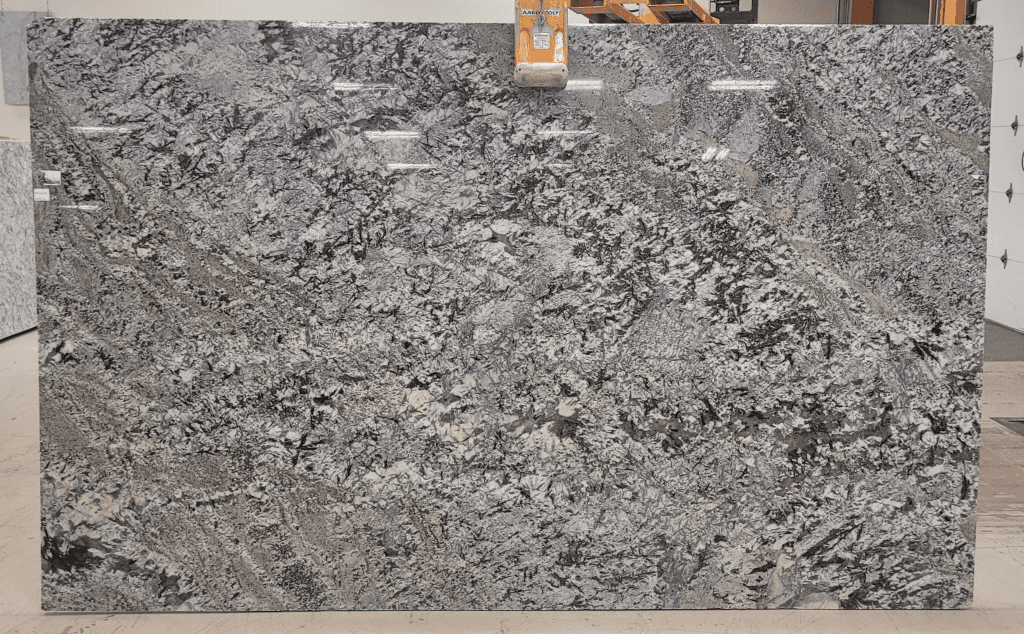 Black Mist Dual Finished (Honed and Leathered) 3cm Granite:
Description: Black Mist granite combines the best of both worlds with its dual finish, featuring honed and leathered surfaces. This 3cm granite boasts a striking black color with subtle variations, adding depth and character to any setting.
Design Inspiration: Incorporate Black Mist granite as an accent wall or fireplace surround to create a bold and dramatic focal point. Its contrasting finishes add texture and visual interest, making it an excellent choice for contemporary designs.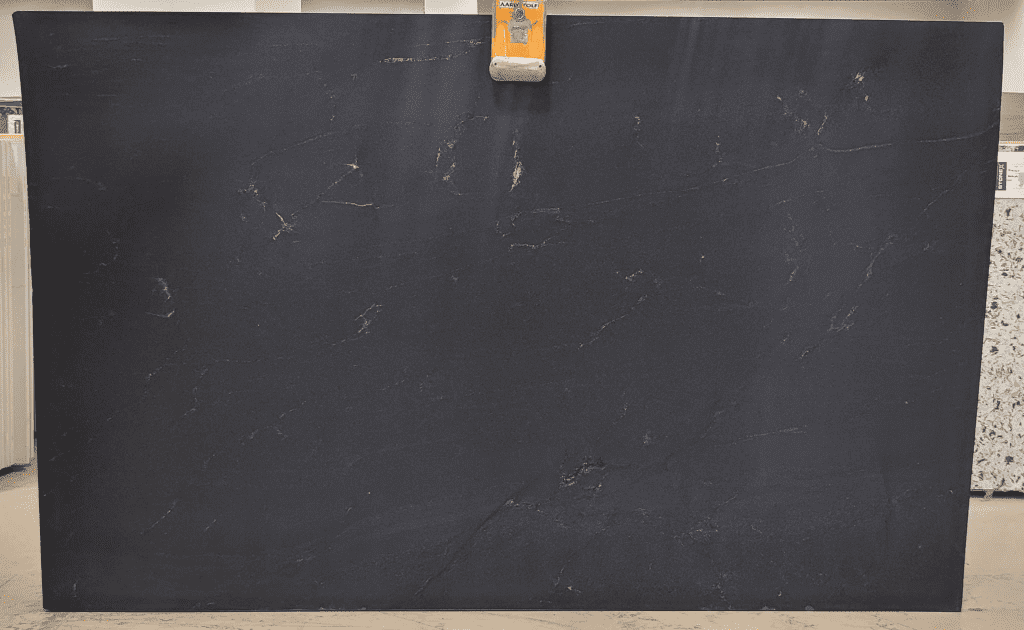 Conclusion: At StoneX USA, we are committed to offering the finest natural stone options for your remodeling and design projects. Our latest arrivals showcase a diverse range of granite and quartzite, each possessing its unique beauty and character. Visit stonexusa.com to explore our full collection, and follow us on Facebook for the latest updates on our new stone arrivals. Let us help you transform your space with the timeless elegance of natural stone.
Hashtags: #granite #quartzite #naturalstone #naturalstonecountertops #stonecountertops #stone #quartzitecountertops #granitecountertops #kitchenremodel #kitchenideas #stoneenvy #bathroomstonevanity #bathroomstoneshowersurround #granitefireplace #stoneaccentwall #naturalstoneistrending #designideas #designwithstone #stonexusa
---