Discover the Latest Stone Arrivals at StoneX USA!
Are you on the lookout for exquisite natural stone options to elevate your interior design? Look no further! StoneX USA is excited to present our latest arrivals that are sure to captivate your design senses. Check out these stunning additions to our collection and get ready to be inspired by the beauty of nature.
At StoneX USA, we're dedicated to bringing you the finest selection of natural stones for your countertops, vanities, showers, and more. Our commitment to quality and style is evident in our new arrivals, carefully curated to meet your evolving design preferences.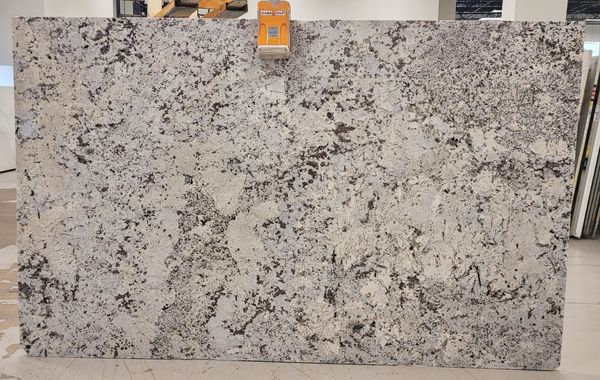 Bianco Supreme Leathered 3cm Quartzite (Diamond White)
The Bianco Supreme Quartzite has quickly become a favorite among our customers. With its cream base and delicate yet distinctive veining, it offers a perfect balance of elegance and raw beauty. The leathered finish adds a touch of authenticity, making it a unique choice for any interior.
Alaska White Polished 3cm Granite
The Alaska White Granite exudes a timeless charm with its polished surface. Its pristine white backdrop is adorned with subtle gray and black speckles, creating a sophisticated and versatile aesthetic that complements various design styles.
Blue Nile Polished 3cm Granite (2 Different Bundles)
Dive into the enchanting depths of Blue Nile Granite. This polished stone showcases rich hues of blue and gray, evoking a sense of serenity and elegance. With two distinct bundles available, you have the opportunity to choose the perfect palette for your space.
Lennon Polished 3cm Granite
Lennon Granite takes center stage with its mesmerizing pattern of light and dark minerals. The polished finish accentuates its natural beauty, making it an excellent choice for both classic and contemporary settings.
Black Mist Dual Finished (Honed and Leathered) 3cm Granite
Experience the allure of Black Mist Granite in dual finishes. Its honed and leathered textures offer contrasting tactile experiences while maintaining the stone's inherent elegance. The mingling of dark shades creates a captivating surface that adds depth to your design.
At StoneX USA, we believe that every space deserves the touch of timeless elegance that natural stones provide. With our latest arrivals, you have the opportunity to create truly remarkable interiors that reflect your style and personality. Stay connected with us to witness the magic of nature unfold in your design journey.
Hashtags: #granite #quartzite #naturalstone #naturalstonecountertops #stonecountertops #stone #quartzitecountertops #granitecountertops #kitchenremodel #kitchenideas #stoneenvy #bathroomstonevanity #bathroomstoneshowersurround #stonexusa
---